Her husband recovers from weakness and pain!
"My partner and I had amazing results after we each had ten treatments at the Blu Room of Centro Olistico Bluwave in San Piero in Bagno, Bagno di Romagna.
We had initially traveled to Italy from the USA to get Blu Room treatments to see if my partner could improve his mental and physical health.
My partner – a lung cancer survivor – was very sick and in pain at the time. After the Blu Room treatments, he completely recovered from his weak, painful condition.
We had many immediate health benefits and continued to see improvements daily from the treatments. His anxiety and depression completely went away, and he became energetic and lively.
As a result, he was able to accompany me afterwards on a rigorous 18-day tour around England and Scotland.
The technicians Giovanna, Denise, Antonella, and Daniela were very welcoming, competent, and knowledgeable about the benefits of Blu Room treatments that heal the body, mind, and soul through light frequency and sound therapy.
I highly recommend the Bluwave Center and the Blu Room treatments."
Verity Bostick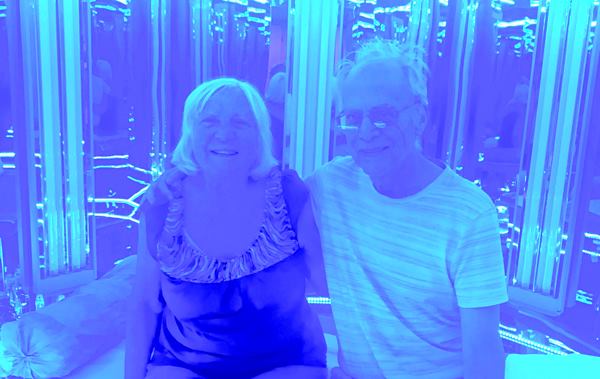 英文網頁